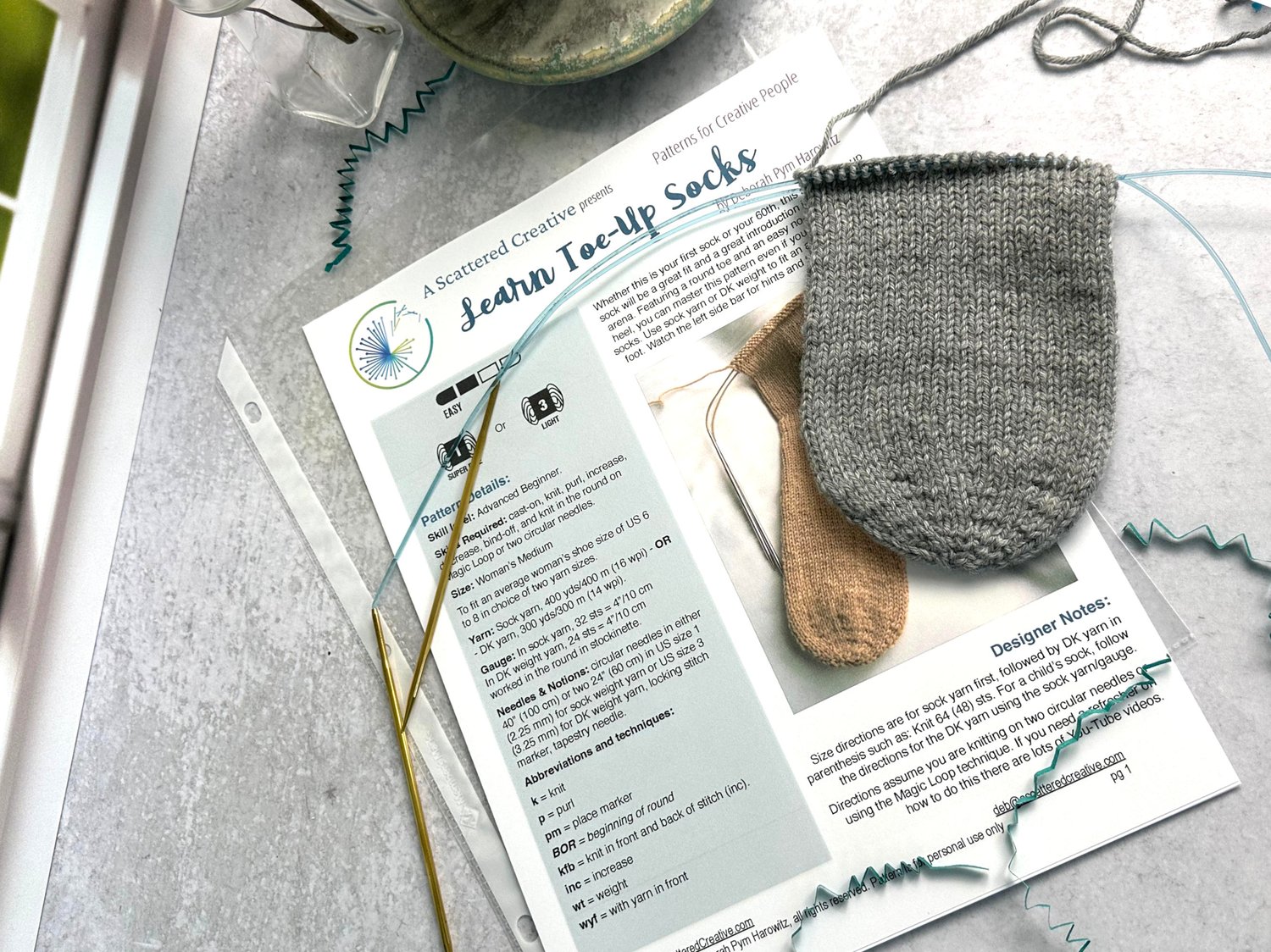 Welcome to the "Learn Socks, Toe-Up" Pattern Companion Page
Here you will find any additional information, errata, tips and anything else that comes up in relation to my knitting pattern for these simple toe-up socks that are ideal for the first-time sock knitter or toe-up sock knitter. Enjoy!
Scroll down the page for Tips, a Gallery and more!