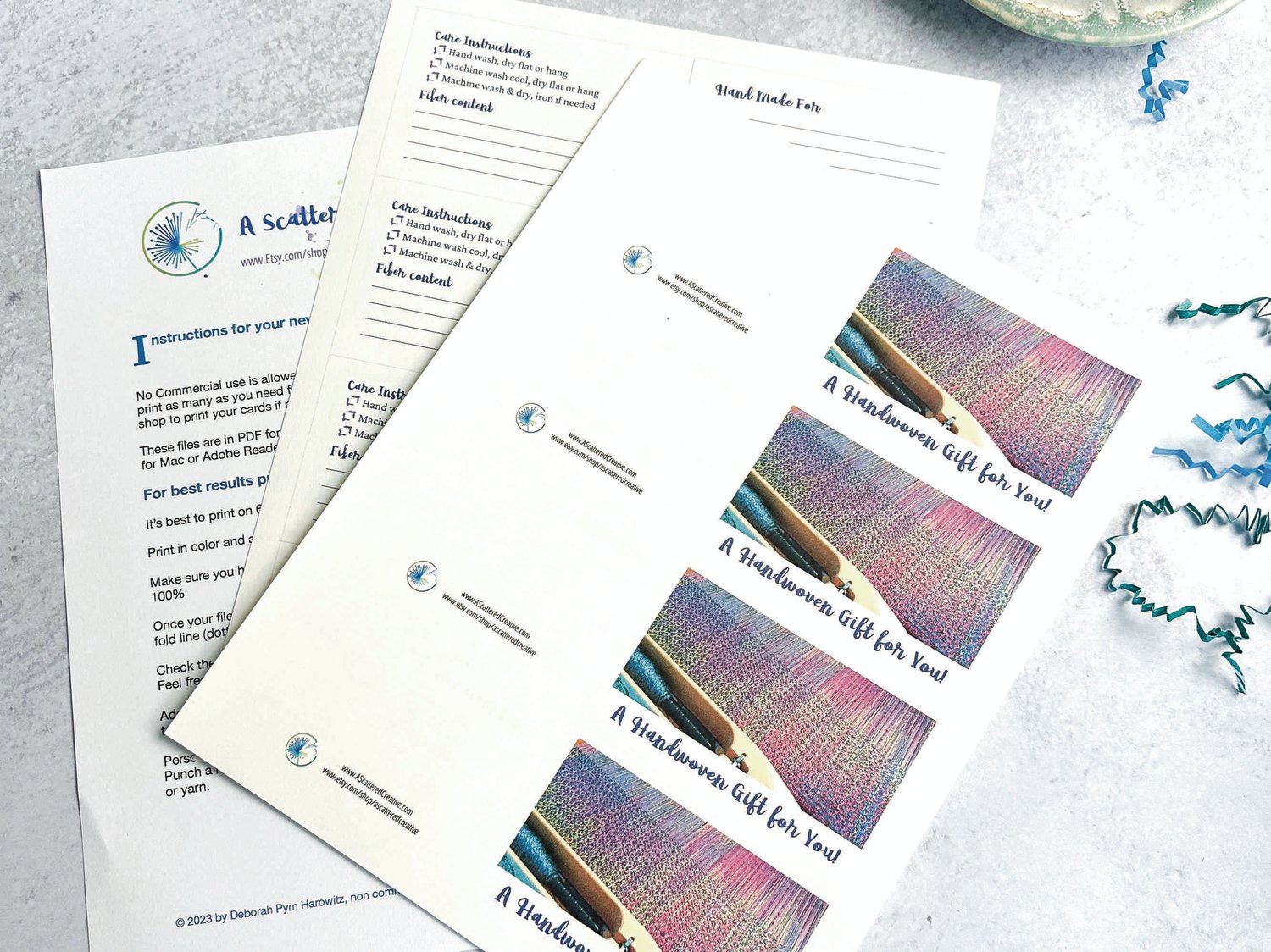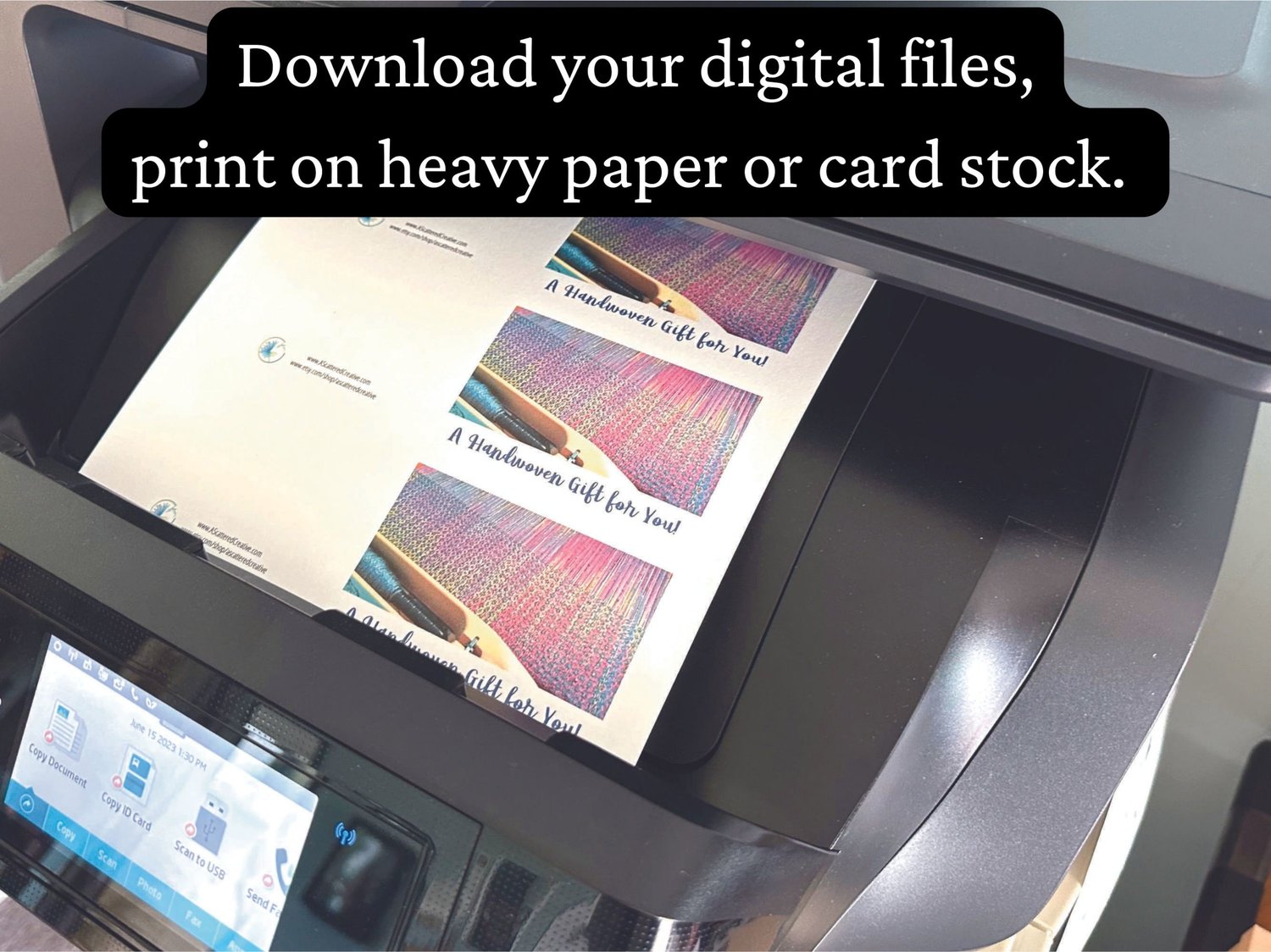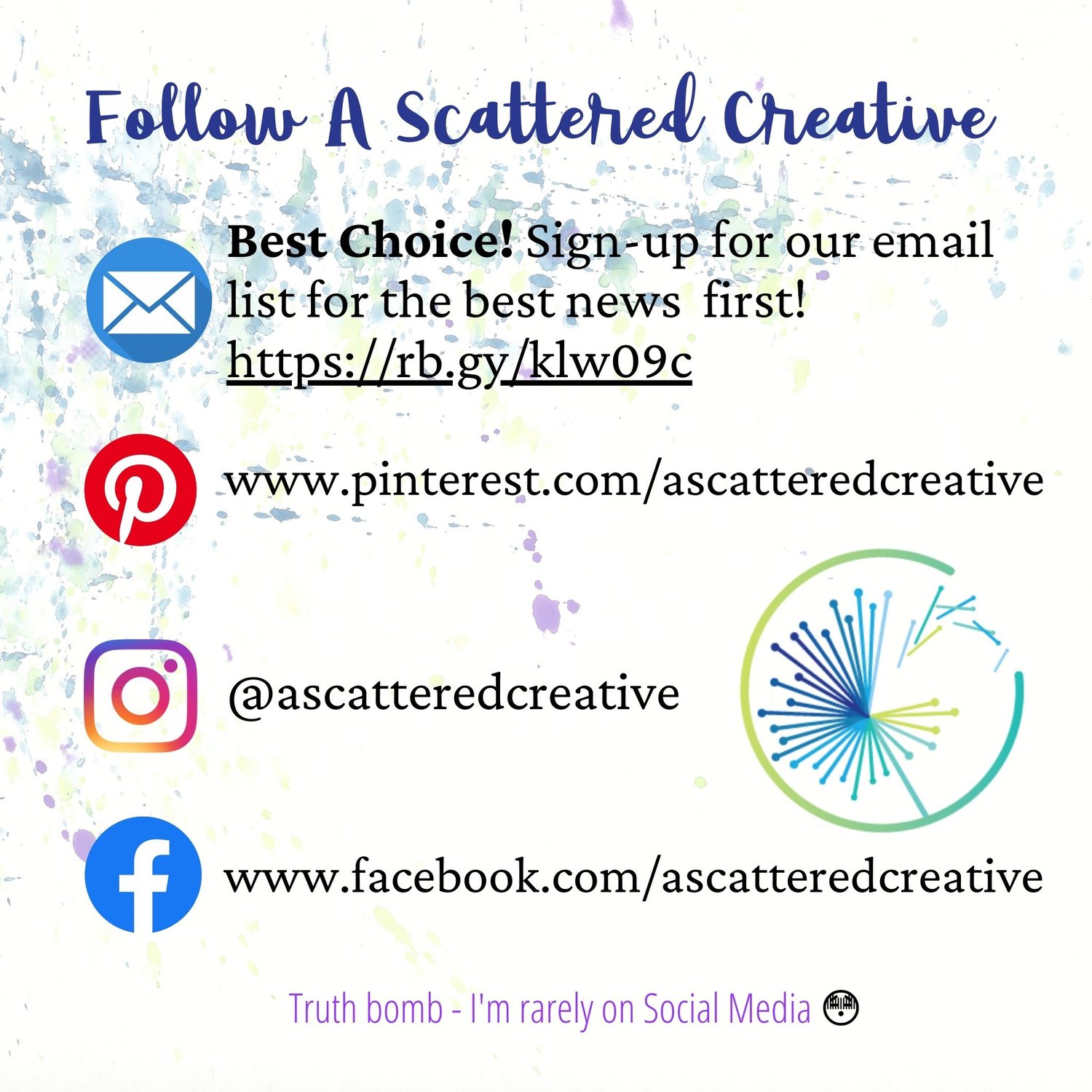 Weaver's Gift Tag, Printable Care Instructions Card, tell your gift recipient how to care for their handwoven gift
An instant download you print on your own computer. Make sure your hand woven gift is well cared for and appreciated. Attach one of these beautiful little gift cards to your hand made gift to make sure the recipient knows you made it yourself and how to properly care for it. The front of your Care Card has a photo of a cheery weaving on the loom. The interior has three possible care instructions, you just check the appropriate box. There is space for you to write further instructions, the fiber content (spelled "fibre" on A4 size), for whom the gift was made, and a message to them.
These are digital download PDF files, PDF files are not editable. Nothing will be mailed to you. Simply download your files, open in Adobe Reader or Apple Preview, print out the instructions and the card file in your choice of sizes (US Letter or European A4). Print the card file as double sided, flip on long edge. Cut out your cards, fold them, punch the corners and fill them in with pretty pens. They will be ready to attach to your lovely woven gift!
There are four folding cards to a page. If you are a compulsive weaver, this is just what you need for giving your hand made gift, and it gives an additional touch of quality to your project.
4 cards per page, 4" x 2 ½" each (10cm x 7cm on A4 size).
Digital download only, PDF files are not editable.
No product will be mailed to you.
Easy to download and print, looks best on heavy paper or card stock.
Your files will be available to download as soon as payment processing is complete, this could take a few moments so be patient.
You will receive 4 PDF files;
* your cards in 8 ½" x 11" format (US Letter)
* your cards in A4 format (210 x 297 mm) with "fibre content"
* instruction sheets in both sizes (210 x 297 mm)
You may print as many as you need for your personal use. You may use the services of a print shop to print your cards if needed. Again, for your own personal use. No Commercial use is allowed. You may not re-sell or distribute these files or printed cards.
For more information you can email me at deb @ ascatteredcreative.com - I'm happy to answer questions!
Do you make and give knitted items as well? Check out my Knitter's Gift/Care Cards
Do you make and give crocheted items as well? Check out my Crocheter's Gift/Care Cards
Feel good about your purchase, 3% of my entire business revenue (from all shops and all direct sales) is donated Annually to Oceana, an organization devoted to cleaning up and saving our oceans. My father was a sea captain and I understand intimately how important our oceans are to the survival of our entire planet and all of us on it.
—Shop Policies—
Returns and Cancelations - Sorry but Returns and Cancelations are not allowed on digital products. If you have trouble with your order or concerns with the product, don't hesitate to contact me and I will do my best to help make it right.
Where else can you find my stuff?
A Scattered Creative can be found on
* Etsy
* Ravelry
* My Newsletter sign-up
My other handmade business, Sea Air Arts
* Etsy shop
* Website