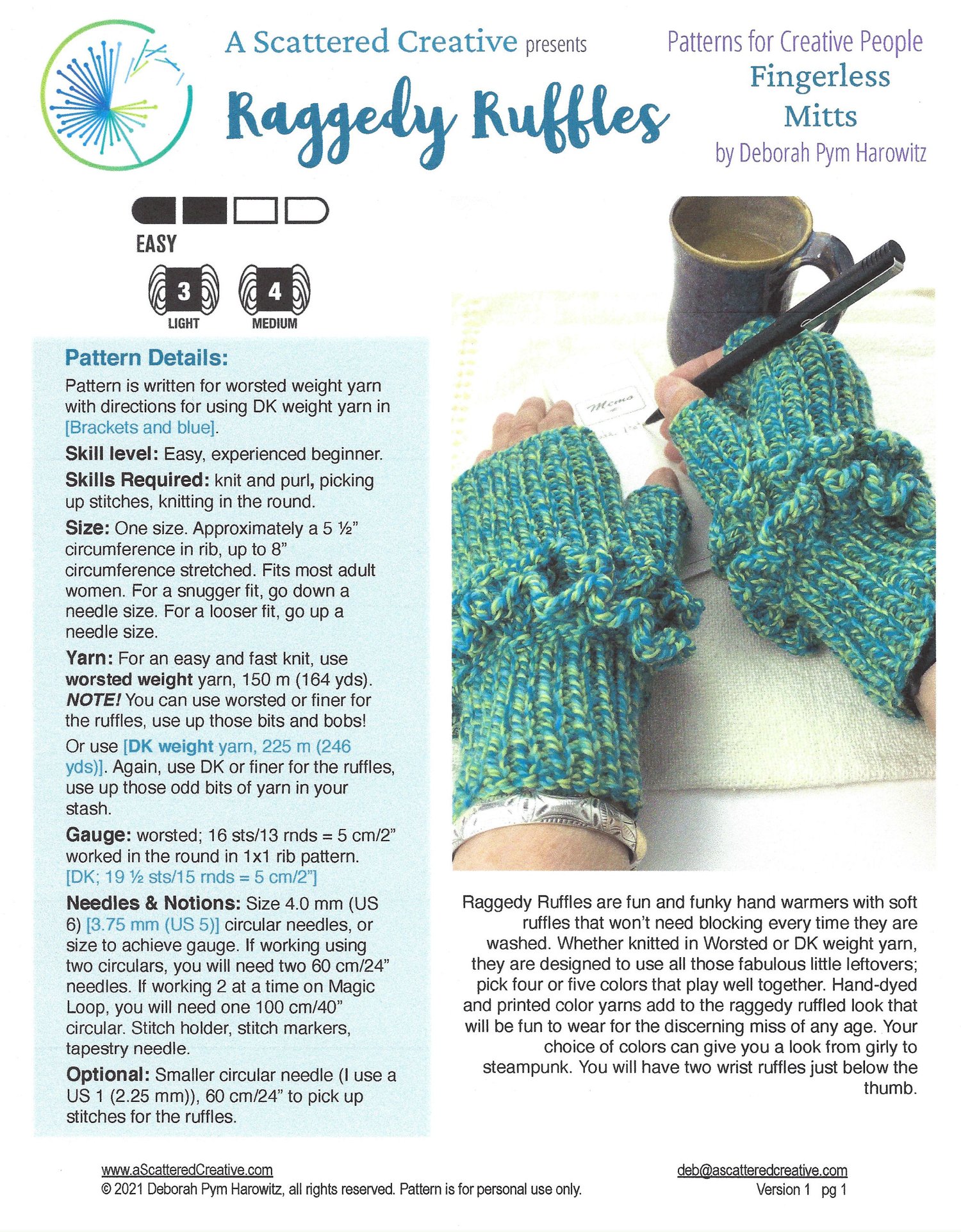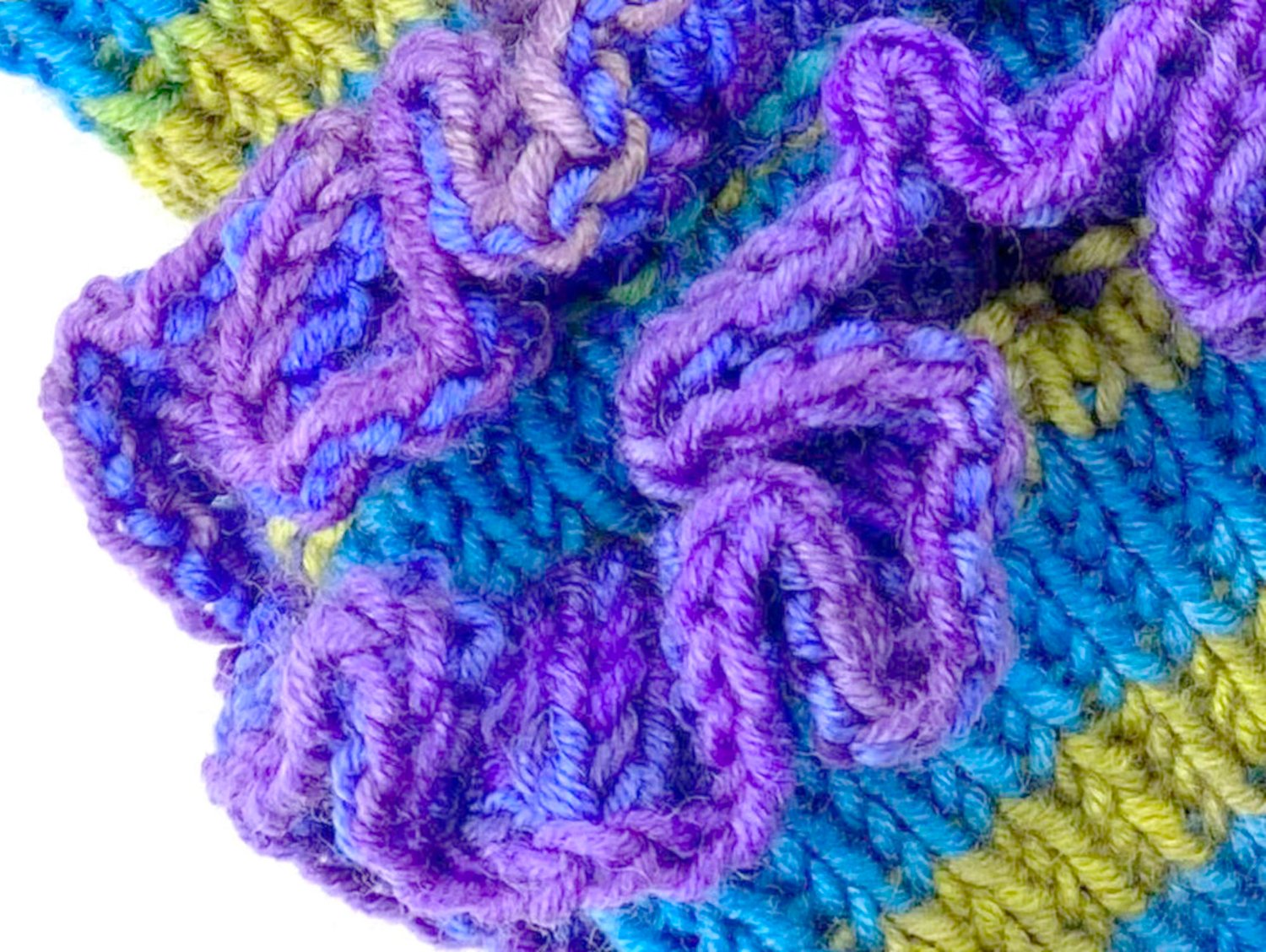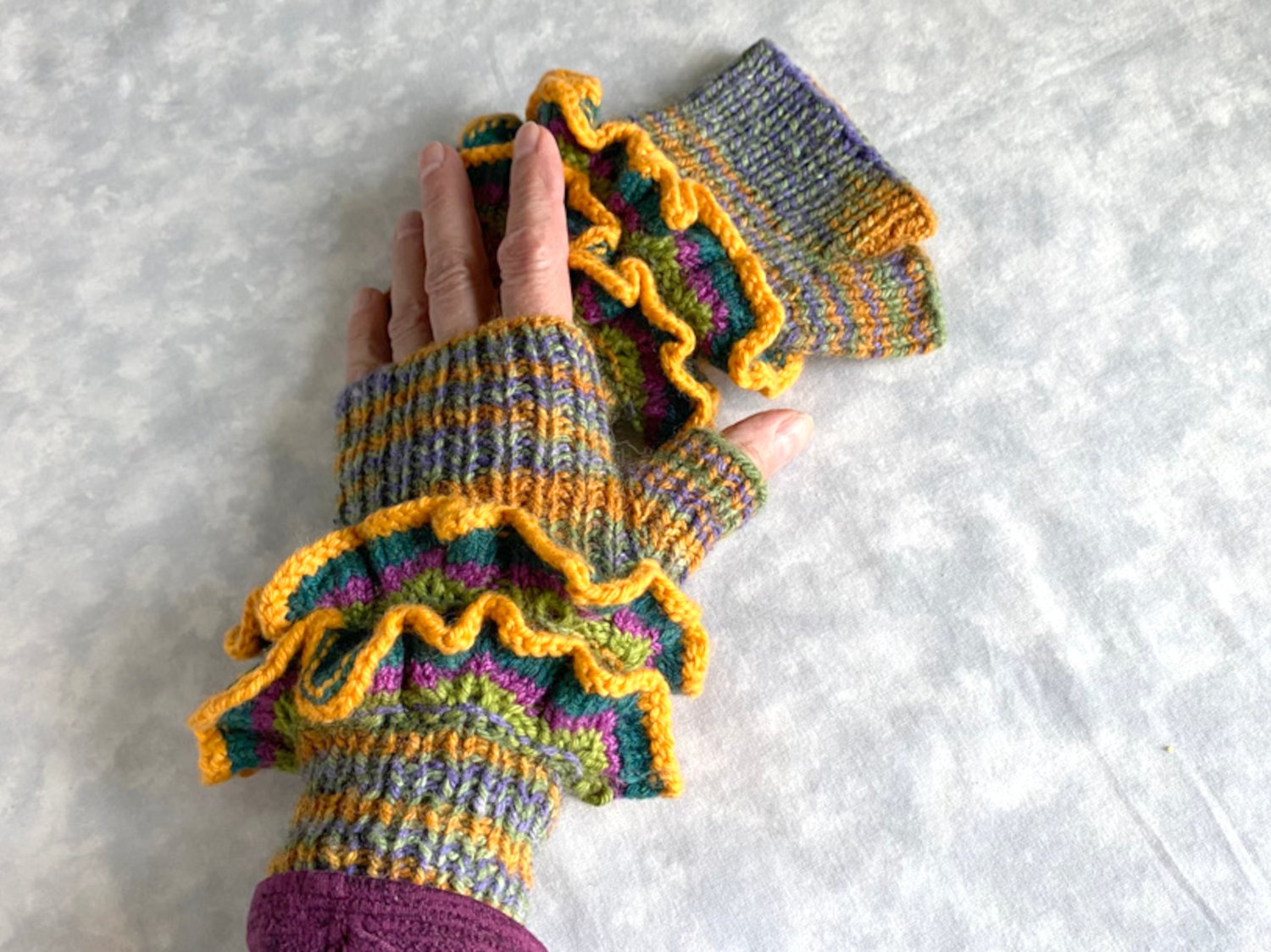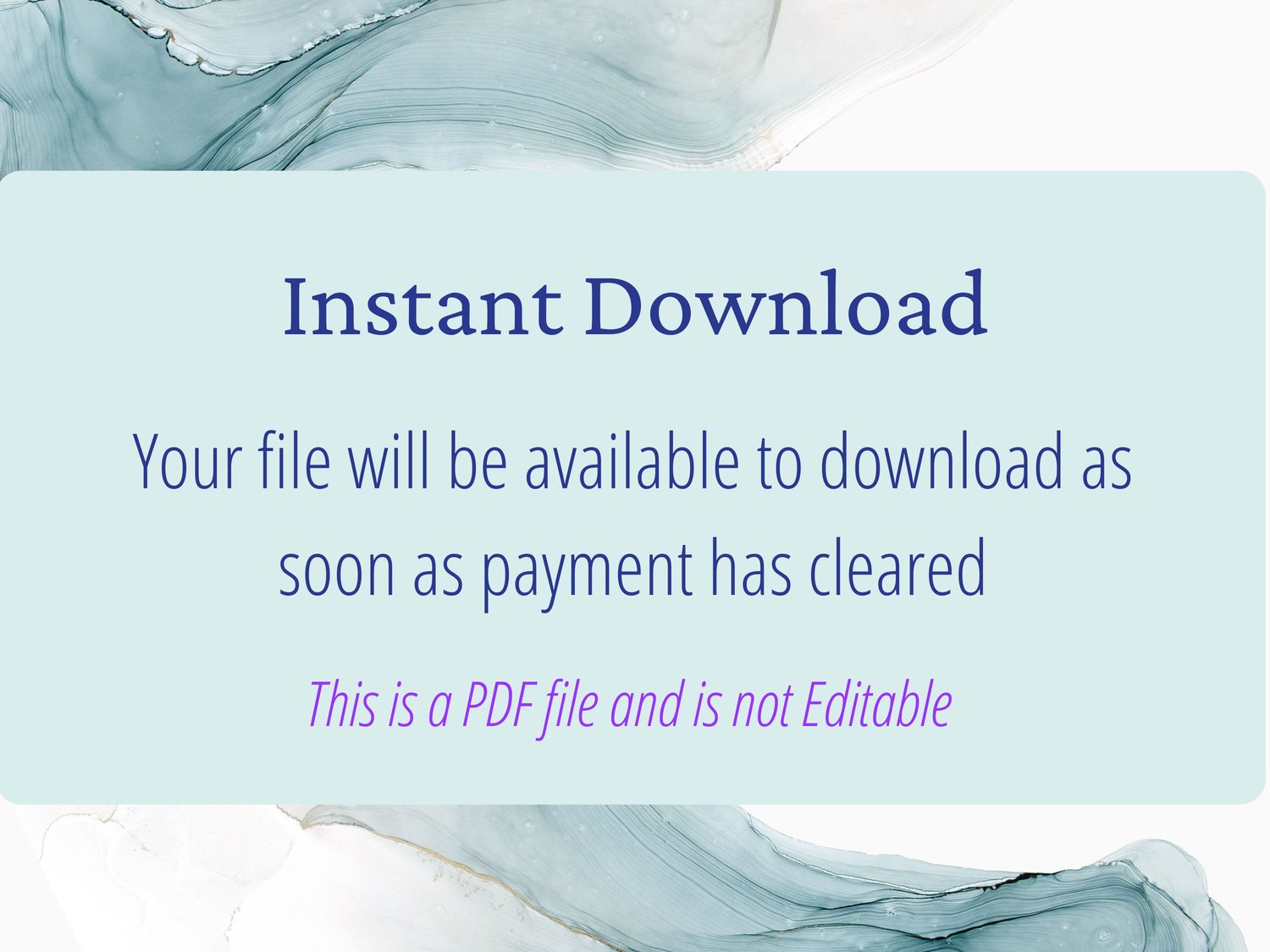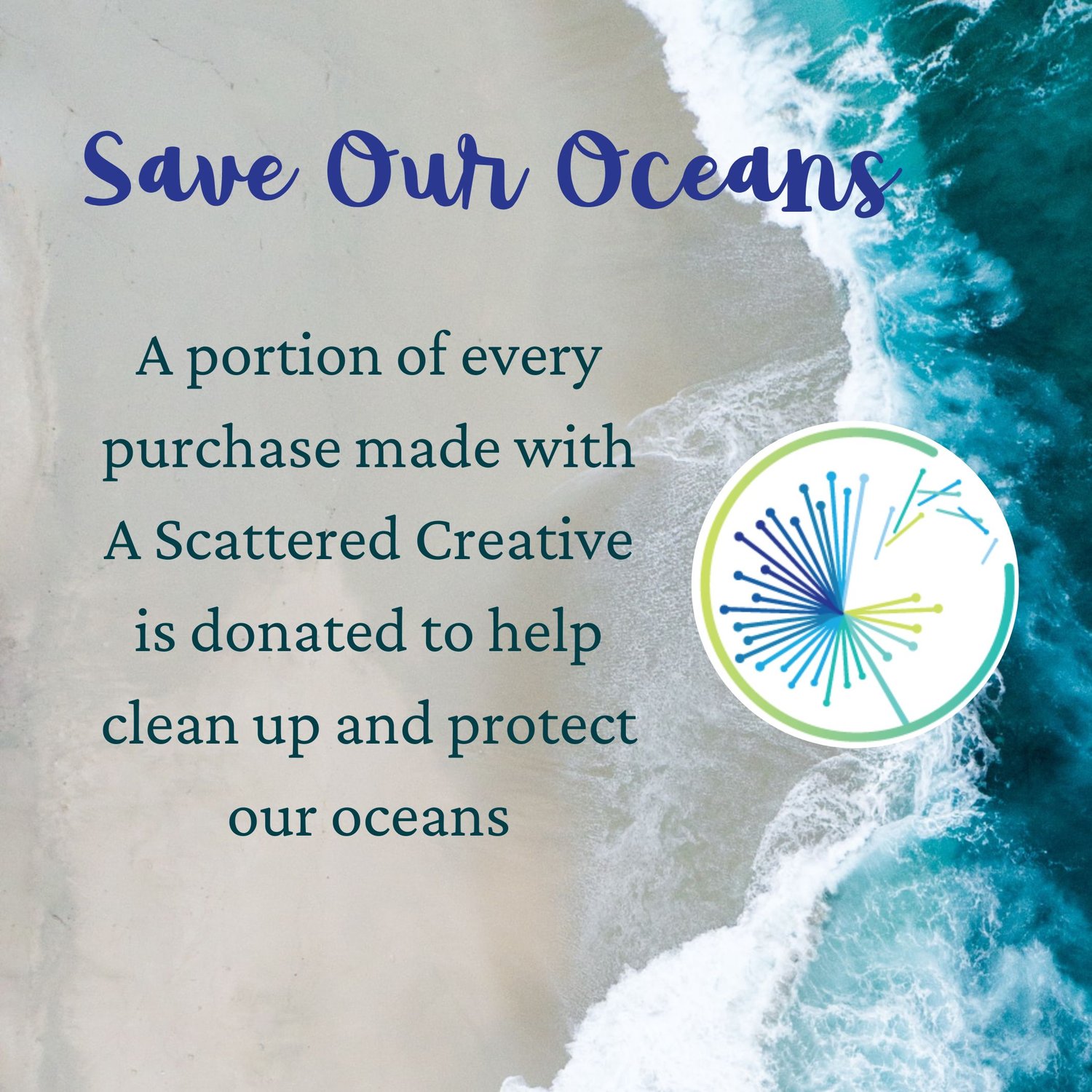 Ruffled Hand Warmers knitting pattern, Fingerless Mitts in two gauges, Ruffled wrist warmers, Digital Download PDF
Knitting pattern for easy Ruffled Fingerless Mitts. "Raggedy Ruffles" is a Digital Download in PDF format. Written for two gauges, they can be knit in worsted weight (8 ply) yarn or DK (4 ply) weight yarn. Designed to use those leftover yarn odd-bits for an adorable raggy, yet sophisticated look!
Skill Level = confident beginner
One size, Woman's Medium, fits most women's hands (notes on sizing adjustment). 
Raggedy Ruffles are fun and funky hand warmers with soft ruffles that won't need blocking every time they are washed. Whether knitted in Worsted or DK weight yarn, they are designed to use all those fabulous little leftovers; pick four or five colors that play well together. Hand-dyed and printed color yarns add to the raggedy ruffled look that will be fun to wear. Your choice of colors can give you a look from girly to steampunk. You will have two wrist ruffles just below the thumb. No cuff ruffle makes it easy to tuck them under the cuff of your coat.
Size directions are for worsted weight yarn first, followed by DK yarn in parenthesis such as: Knit 40 (50) sts.
To make a child's size, follow the directions for the worsted yarn with DK yarn and gauge.
Directions assume you are knitting on two circular needles or using the Magic Loop technique. If you need a refresher on how to do this there are lots of You-Tube videos.
This listing is for the knitting pattern only. You will receive a digital download .pdf pattern in color. This pattern has been gone over by a Tech Editor and several test knitters.
For more information or to see if there is any errata for this pattern, go to the Raggedy Pattern Info Page.
All my patterns are copyright protected and are for personal use only. This pattern may not be reproduced for resale or distribution. Any items made using this pattern for sale are limited to 5 pair. If you wish to sell more than five pair made from this pattern an affordable license is required. You may email me for more information at deb @ ascatteredcreative.com . 
Questions while knitting? Check our dedicated Raggedy Ruffles page
Digital .pdf versions are also available on Ravelry or on Etsy
I'm on Ravelry as "ascatteredcreativ" (yep, there is no "e" on the end, Ravelry didn't give me enough characters ;-) and on Etsy as ascatteredcreative
Email support is cheerfully provided at deb @ ascatteredcreative.com . 
Feel good about your purchase, 3% of my entire business revenue (from all shops and all direct sales) is donated annually to Oceana, an organization devoted to cleaning up and saving our oceans. My father was a sea captain and I understand intimately how important our oceans are to the survival of our entire planet and all of us on it.
Please remember that monitors do not always represent colors accurately.
Where else can you find my stuff?
A Scattered Creative can be found on
* Etsy
* Ravelry
* My Newsletter sign-up
My other handmade business, Sea Air Arts
* Etsy shop
* Website